Generating Leads Through Social Media (part 1 of 3)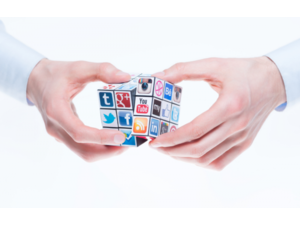 So much new technology, so challenging to figure out the best use of our time. Signature recognises that the demands of salespeople have changed. What has driven this change, is change in the buying habits of their prospects. Therefore, we have put together social selling programs that focus on the use of new digital technology.
Salespeople use to have a little more control in the sale process. They were generally considered the experts in whatever product they were selling because searching for alternatives used to be time- consuming and difficult. Well this is not the case anymore! Internet has made it easy for everyone, in just a few clicks, to find information about products and services. With sites like Youtube, Snapchat, Instagram, Linkedin, Facebook, Twitter and Trip Advisor, information on products mean that many impressions have been collected. The common belief is that 80% of the sale cycle is already complete
before a customer ever talks to a salesperson.
While some things will never change, people still want to end up with the best experience money can buy. We all know that seperating those prospects from their money requires new approaches. Social media is suggesting where they should go. Their friends on Linkedin and Facebook have lots of expert advice and the traditional cold calls seem to be generating less and less response.
There is a whole new world for sellers and Signature has responded by creating three targeted programs to help with this new digital world. Social Media Marketing takes a broader look at all of the digital tools available to sellers and helps them determine which tools can help and which tools will only waste their time. Social Prospecting identifies tactics to generate interest and position sellers as experts to prospecting buyers. Finally, sellers standout from the competition with our Request For Proposal program. In this article and in my next two articles (scheduled for Oct. 9- 30) I will review each one of these programs and present our recommendations for follow-ups, reinforcement & measures.
Our
Social Media
Marketing program starts at a high level and identifies the entire scope of tools available. Each business within an industry is positioned a little differently and some tools are better suited for certain segments. This program communicates clearly that in order to communicate with prospects who have varying levels of expertise within the digital world you really need to be where your customers are. The differences are somewhat generational but we found the comfort level of your particular customer segments varying digital tools determines where you should likely find your best prospects. While everyone assumes social media is synonymous with digital marketing, the truth is that social media is only one of the tools available, within the digital marketing spectrum.
Each tool, including websites, SEO, publicity (audio/clips/rich media), mobile compatibility, email, social media, blogs, local marketing, digital visibility & review sites, provide a unique opportunity to target and engage customers but there are also synergies that can, and should be, created between these tools. But it doesn't happen by accident, a clear plan needs to be developed and that's one of the outputs of this program.
Of course within social media, there's also a world of tools available and we take the same approach. Each one is a lot of fun and very appealing, but which tools are the most profitable sources of business for your business or property?
The bulk of this class is helping sellers identify a strategy for their business. What do we mean by strategy? We identify four key steps and examine each step with some depth in the digital world: How can you best reaseach, plan, execute and analyse results so you can learn more for the next round. We then work with participants to create a 90-day plan to start them on a digital journey. We recommend frequent follow-up web classrooms to ensure the plan is either being followed, or in some cases redirected. In either event, value should be uncovered in this process beacause your actions will be measured as will be your results.
Julie Charbonneau, Signature Canada
Business Development and Training Director
j.charbonneau@signaturecanada.ca
Phone: 438-870- 3087
www.signaturecanada.ca